A peaceful retreat in the heart of the jungle
Relax. Unwind. Rejuvenate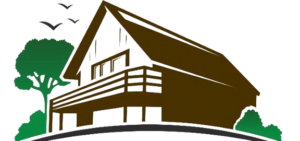 Hriday Bhoomi Villa - A Luxury Cottage in Jim Corbett National Park
Our vacation home is in Dhela, a small village adjoining the Jim Corbett National Park in Uttarakhand. The nearest town is Ramnagar, approx. 13 kms away. Away from the hustle bustle of city life, yet strategically located just minutes from the Dhela safari gate of the National Park, 'Hriday Bhoomi' (named after our two wonderful children) offers a unique experience of living in a hamlet, right next to the forest.
This recently-built two-storey luxury villa has five bedrooms with attached bathrooms, a family lounge where guests can read books or relax, a recreation room stocked with indoor games, and a large restaurant — all of which welcome natural light with glass doors and windows. The complex also has an outdoor swimming pool and a restaurant that serves appetising home-cooked meals. For security purposes, the villa and its surroundings are fitted with CCTV cameras.
Our home embraces greenery and landscaping has been at the heart of our design. With colourful garden beds, borders and stone pathways, the lawns brighten up the front and back yard and ensure a connection with nature. The slanting roof lined with traditional, semi-cylindrical clay barrel tiles gives the main structure a cottage house feel that sits grandly amidst the green surroundings. The lawns are lit in the evenings so feel free to take a stroll after dinner. The villa also has rooftop deck from where guests can get an uninterrupted 360o view of the village, the vast stretch of green fields as well as the distant mountains of Kumaon. The entire expanse is green and refreshing.
Hriday Bhoomi is intended to be a retreat from the chaos of the city, and is a perfect place to recharge yourself, detox your lungs with fresh air, and spend quality time with family and friends in a clean, peaceful and private environment.