A peaceful retreat in the heart of the jungle
Relax. Unwind. Rejuvenate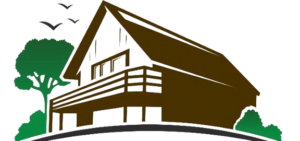 Hriday Bhoomi Villa - A Luxury Cottage in Jim Corbett National Park
Our vacation home is in Dhela, a small village adjoining the Jim Corbett National Park in Uttarakhand. The nearest town is Ramnagar, approx. 13 kms away. Away from the hustle bustle of city life, yet strategically located just minutes from the Dhela safari gate of the National Park, 'Hriday Bhoomi' (named after our two wonderful children) offers a unique experience of living in a hamlet, right next to the forest.
This recently-built two-storey luxury villa has five bedrooms with attached bathrooms, a family lounge where guests can read books or relax, a recreation room stocked with indoor games, and a large restaurant — all of which welcome natural light with glass doors and windows. The complex also has an outdoor swimming pool and a restaurant that serves appetising home-cooked meals. For security purposes, the villa and its surroundings are fitted with CCTV cameras.
Our home embraces greenery and landscaping has been at the heart of our design. With colourful garden beds, borders and stone pathways, the lawns brighten up the front and back yard and ensure a connection with nature. The slanting roof lined with traditional, semi-cylindrical clay barrel tiles gives the main structure a cottage house feel that sits grandly amidst the green surroundings. The lawns are lit in the evenings so feel free to take a stroll after dinner. The villa also has rooftop deck from where guests can get an uninterrupted 360o view of the village, the vast stretch of green fields as well as the distant mountains of Kumaon. The entire expanse is green and refreshing.
Hriday Bhoomi is intended to be a retreat from the chaos of the city, and is a perfect place to recharge yourself, detox your lungs with fresh air, and spend quality time with family and friends in a clean, peaceful and private environment.
Best service Awesome place Nice view Best hospitality I love this villa
Raj Goel
Superb villa with a great host Mr & Mrs Narendra Rawat..Special mention of Mr.Raju…always ready to help us what ever we wanted…highly recommended to persons visiting Jim Corbett..keep up the good work
Kallol Ghosh
Excellent place to stay and explore Jim Corbett. The property is well maintained and the staff has provided great service. Property manager Raju has been very friendly and took great care of us.
Santosh Garlapati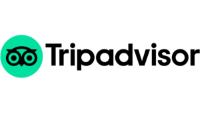 Hotel Hriday Bhoomi- Everyone visiting Jim Corbett. Hriday Bhoomi is not a hotel it is much more than what a hotel gives.It is like your own luxury villa with great location at Dhela next to jungle.I felt like living at home. The best thing was the simplicity of the people we met there, the food was awesome and you just order the cook will make it. The hospitality shown by the staff was great we happened to meet the owner Mr. Narendra who was so do down earth, very...
Pradeep
Overall, I had a great experience with the Hariday Bhoomi; staff was incredibly helpful, and the amenities were great. The room was wonderful, clean and got full personal space and peace.
CA Gajanand Baheti
We had booked the whole property for my husband's 50th birthday. From the moment our guests entered the property, they loved every moment spent there. The meals, the personalised service, the smiling and enthusiastic staff, the decor, the lawns, the landscaping, the fireplace in the evening, the village view,I can just go on and on. A BIG SPECIAL THANKYOU to the owner, Mr Narendra amd his wife for personalizing everythin...
Sonia Bakshi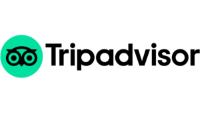 Hriday Bhoomi- new kid on the block of Dhela- a beautiful Villa made by Narender Rawat and his wife was our home for 3 days with entire family...Villa is nestled in the lap of Jim Corbett Park surrounded by the fields giving proper feel of luxury stay in a Village...The five bedrooms villa has all the comforts and beautiful space for a memorable stay...well decorated study room, play room ( all the games for kids and adults to enjoy...
Jaspal
If you are planning for Jim Corbett safari then please book Hriday Bhoomi without any doubts. It's one of the best home stay you can come across. Beautifully designed rooms, stark clean and hygienic washrooms, finger licking food and unmatchable humble hospitality. This place will beat any 5 star hotel any given time hands down. Special mention for Raju ji, care taker who will welcome you with a smile and will help you with anything you need to make it hassle-free experience.
ketan talele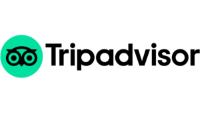 Best place to stay in Jim Corbett Awesome place Friendly staff and homely place to live in Fresh and tasty food Ambience is really good Adjustable timings of serving the food Incredible view Great experience of the safari All in all it was a really good experience staying here
Go26479702655
I visited HB with my family for a quite weekend to unwind and relax . We loved it so much that we extended our stay to a week. It's a place with a unique combination of luxury and warmth. The wifi was brilliant so we could work from there are kids could continue online classes. Their library and activity room were a hit with children. The food is simple but delicious. The village is quaint with a beautiful sunset view from the deck of the villa.
Aparna Joshi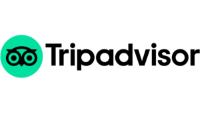 My cousins and I had the opportunity to stay in Hriday Bhoomi recently during our visit to Jim Corbett National Park and we absolutely loved it. It reminded so much of our childhood days when we used to visit our native village during summer vacation and enjoyed the pollution free serene lifestyle with all of us together. The property has five rooms in total and could easily accommodate a large group of 10-15 people
Nivedhitha
We booked the entire villa for our family stay during Holi weekend. I must say we had an amazing family time there. With great hospitality from entire staff and owner Mr Rawat, all of us had a great time and comfortable stay at HridayBhumi. Rooms were very spacious and neat & clean. Food quality was good and tasty, nicely managed safari..it was all flawless..Thanks HridayBhumi, we will visit again 🙂
Neetu Psingh
What should I say about this place.You get what you see in the pics.The place is well kept, well decorated, spacious and serene.The staff makes you feel at home, they are very courteous and polite and will be there for your service always.The place is homely but still you will geta five star feeling. The Owner has taken extra effort to train the staff and keep the place the way it is.You have to stay here if you are going to visit Jim Corbett..The food that was prepared by the staff was yummy.I would recommend you to take your family along and book the whole place and atleast stay there for two days to enjoy their hospitality completely.We regretted NOT being there for more than a day. A must visit!
Neha